About Us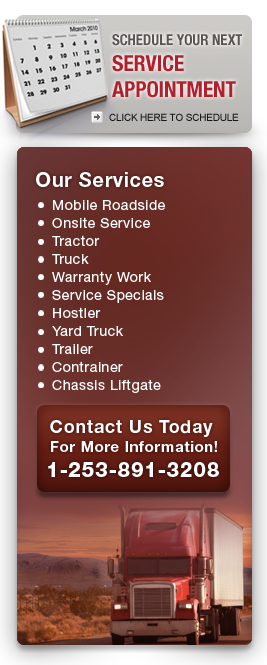 West Coast Truck and Trailer Repair Inc., has been committed to providing the highest quality service to customer with their transportation needs since 1991. We will always provide the most professional truck & trailer repair service, at fair prices with the quickest response time possible, while always exceeding our customers' expectations.
With over 25 years of experience in the industry, Owner and founder Mike Reeder built his business with dedication, hard work, and always putting the customer first. That is what has made us the leader in the transportation industry. All our highly trained technicians work diligently to get the job right the first time, so your vehicle gets back on the road & stays there.
We understand the importance of getting you back on the road. We offer our customers overall quality service and convenience with a state of the art repair center, easy access parts department, 24/7 road side service, and the most up-to-date, customer oriented service and maintenance in the region.